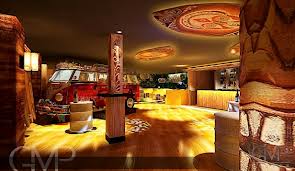 York nightclub formerly know as The Gallery recently had a makeover. Although I live in York, I have not yet had the chance to visit but I will definitely be making the effort to go an check it out at some point.
The interior has taken on the look of a Tiki Bar, with VW campervan included!
So if you're heading up to York for our event 'Field of Dreams – the airooled exclusive', why not stay an extra night and head to Kuda Bar.