About ClassicVolks
Although our heart is firmly with the classic VWs like the Type 1s, 2s 3s and the Karmann Ghias, Trekkers, Schwimmwagens, Fridolins - (need I list more, I think you get the idea), we do also have a real appreciation for the newer VWs including the weird and wonderful VW concept cars that VW let us see from time to time.
I have had a love of veedubs since being very young, at that time it was mostly the Beetle or Bug that I loved, this grew with me and turned to a love of all Volkswagens old and new.
This is what drove the idea of a website for all things VW, we want it to be something that appeals to owners and lovers of VWs and is my way of honouring this magnificent part of the motoring industry. Anyway, have a look around - let us know what you think. If you would like to contribute in some way, please get in touch with us.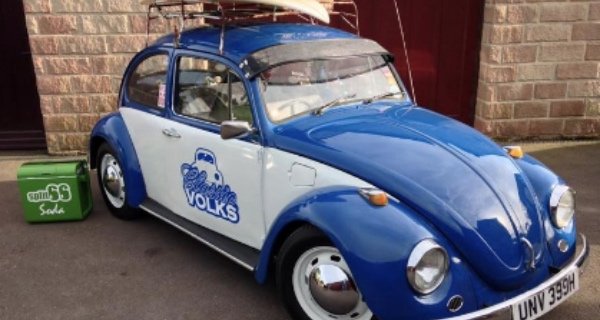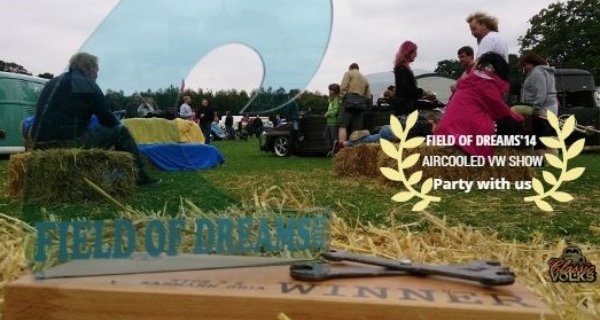 If you have something you would like to ask us, or an article you would like to submit to us, please get in touch, we always love hearing from other people that are as passionate about classic Volkswagens as we are. If you feel like writing, then we may be able to add your work to our blog or our technical help pages which are coming soon. |
Let the #dubluv flow!
The Volkswagen shows and 2017 festival season is well on its way, and not a moment too soon! It's not just that we enjoy going to the various
VW shows
, but it's largely also about having an excuse to share camp fires and dub-stories with our York classic VWs club members - and yes, we love being surrounded by dubs!
We have also recently started (club side will be emerging soon) -
Volkswagen Type 1 Owners Club
, the clue is in the name, no matter where you live, if you own one of these then get in touch, we currently run this one only via a Facebook group but as it grows we intend to make it a proper owners club for people all over the world. Anyway, have a look around - let us know what you think and if you have an idea of something you would like to see added to our site,
send us an email
- we're constantly adding new content to our
ClassicVolks
website.
Our VW Club
York Classic VWs Owners Club
- our local York VW Owners club which caters for all VWs from the Type 1 upwards right up to the latest watercooled T5s, Golfs (we welcome each and every Volkswagen - and love them all). York Classic VWs club, as part of the Classic Volks brand, hopes to give all veedub enthusiasts a chance to share in the passion and love that we have for this iconic way to travel and enjoy life.
Club membership costs and benefits are viewable by downloading the relevant .pdf or .doc forms provided on our
YCVW club page
. For those who use facebook, we have a facebook group where we chat and share photos and travel plans.
Our VW Show
Thanks to you, our yearly selection of aircooled VWs presented on our show display line up just gets bigger and better! From Trekkers to Split screens, Bays to Buggies, Fast-backs, Karman Ghias, Hot Rods, wow - it's fantastic and obvious to all in attendance that a lot of love and hard work goes into the
aircooled vws
on show.
And if you buy your tickets on-line ahead of time you will benefit as they cost more on the gate. For example, when an adult weekend ticket costs
£36.00 when bought in advance
; you'll pay £40.00 at the gate. Thinking of coming only for one day? No problem. Advance tickets range from £2.50 for children aged 6-16 or £6.50 for Adults.