A quick word!
All VW Hire companies listed are paid advertisers. Some have opted for our premium service and have a web page of their own on our website in order to fully showcase their service and offer you the best browsing experience. Contact details for each service is easily accessible but if you are unable to find the information you need, simply email us and we will do our best to get the information to you. Thank you for choosing ClassicVolks.com 'for all your dub needs.' If you are a hire company and would like to advertsie, please pop along to our advertising page


Campervan Friendly Campsites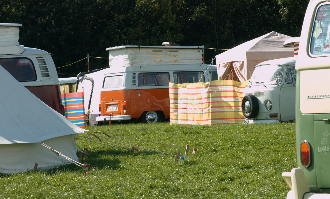 Be sure to visit our Campervan Friendly Campsites resource page on facebook. For your benefit, we actively encourage campsites around the UK and throughout Europe which are happy to have campervans stay with them. If you cannot find a campsite for the area you intend to visit, simply post questions in the group. Thanks for visiting and keep checking our website for more information. Browse our list of VW Hire companies advertised on our webiste. Email your chosen hire company directly or if you can't find the right hire option, simply email classic volks and let us do the searching for you.